Progress
Greetings, TKS Families -
Building plans are currently making their way through permitting channels, and we're in talks with multiple contractors about the various elements of the rejuvenation of our beautiful new campus. Our goal is to move to the new campus throughout the duration of the 2021-2022 school year, most likely in a phased approach.
In the coming days, we will be sharing exterior renderings of our new campus with the Oak Cliff community, as well as folks in Dallas' preservation community, but we wanted to make sure our school families are the first to see them.
Thank you for your support and excitement about this exciting new chapter for our school and our students. Please stay tuned for more updates to come!

Best wishes -

Cooper Koch
President, Board of Trustees

Vanessa Ullmann
Head of School
The colonnade across the front of the building will return to its neo-classical design by removing the brise soleil that was added in the 1960s to "modernize" the campus. Additionally, a flag pole will be added and the landscaping will be minimized to allow for more open space for outdoor teaching and play.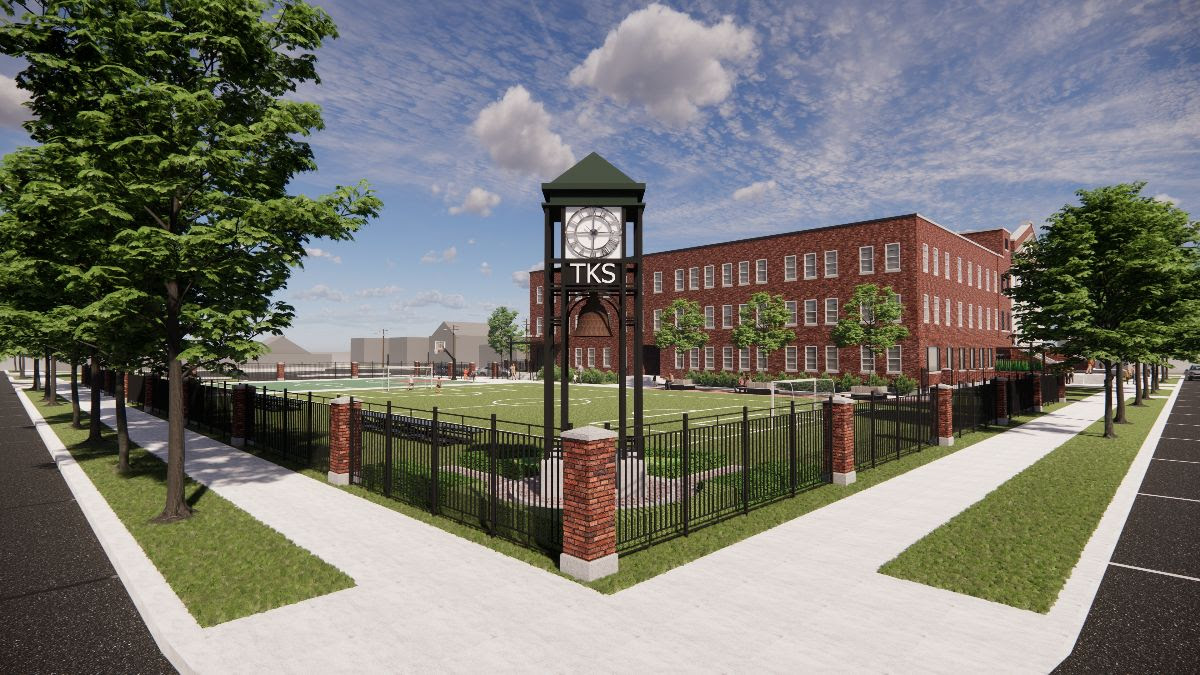 Families and visitors arriving from the northeast corner will be greeted by a bell tower and sports field. In addition to marking time, the bell tower will eventually be integrated into a new tradition for graduates who ring the bell to celebrate their time as TKS Owls.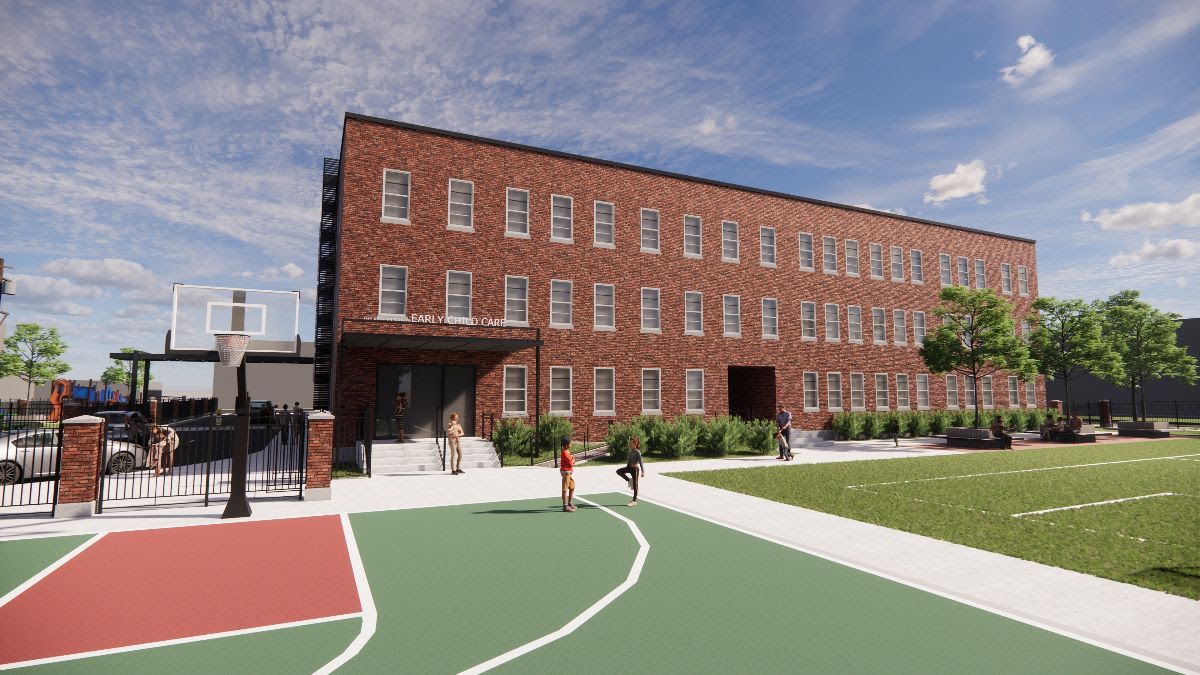 A basketball court adjacent to the sports field will provide additional outdoor physical fitness opportunities. Trees with benches surrounding their bases (right) will be added for shaded outdoor teaching, reading and watching the activity on the field.
A portico will extend across the rear driveway for carpool, as well as to connect to the playground.
At the heart of the campus, a central courtyard with a "classroom in the round" provides a place for families and students to gather for conversations and meet-ups. An elevated walkway connects the second floors of both buildings.
Advocate Magazine Features:
Dallas Morning News Feature: